Listen, if you make it onto an NBA roster, then there's no doubt that you're one of the best basketball players on the planet. In any given season, there's only approx 450 NBA players in the entire world. The league undoubtedly drafts the basketball's most talented players, but every now and then, a player's performance does not seem to live up to the hype or the exorbitant salary they're getting paid. That's when people start branding them as overrated, and that's exactly what we're going to do in this article.
Compiling a list of the most overrated NBA players of all time would probably end up including more than 100 names, so instead of dragging retired players' names through the mud, we decided to keep it simple. 
Here's our very subjective list of the  five  most overrated NBA players still active today.
5. Blake Griffin
The sky was the limit for Blake Griffin, and he was a force to reckon with during his early years in the league. Griffin was once one of the most dominant big men in the NBA and a human highlight reel. According to basketball reference, Griffin is averaging almost 20 points, 8 rebounds, and 4 assists for his career., but unfortunately, he never made it past the semi-finals in the playoffs. He lands 5th on our list.
4. John Wall
In their 2012 article, bleacher report placed John Wall 6th on their top 15 most overrated players. That was 10 years ago, and unfortunately for Wall, things are not looking any better. 
Wall showed flashes of superstardom early on in his career which got the Wizards to hand him a whopping 171M$ contract that runs until the end of the 2023 season, but he's been inconsistent and injury-prone all his career, which lands him 4th on our list.
3. Russell Westbrook
Putting a player who's averaged a triple-double for four consecutive seasons on  a list of the  most overrated NBA players seems like a crime but there is no doubt that Russ belongs here today. Even though his personal stats say otherwise, Russ isn't a winner and doesn't contribute to winning that his fellow superstars do. Now in Los Angeles, Russell has not been able to live up to his explosive hype and lead any of his teams deep into the playoffs, at least not without Kevin Durant on his side. 
2. Ben Simmons
Ben Simmons performance in last year's playoffs reinforces the notion that he is one of the most overrated NBA players in today's game. If that doesn't convince you, then how about the drama that unfolded right after? 
Simmons supposedly holds a superstar status in the league and the salary to go with it, yet he can't shoot the ball from anywhere on the court, especially not the free-throw line. The last time he played, he wasn't even confident enough to make open layups.
Until Ben shapes up, he rightfully belongs 2nd on this list.
1. Kyrie Irving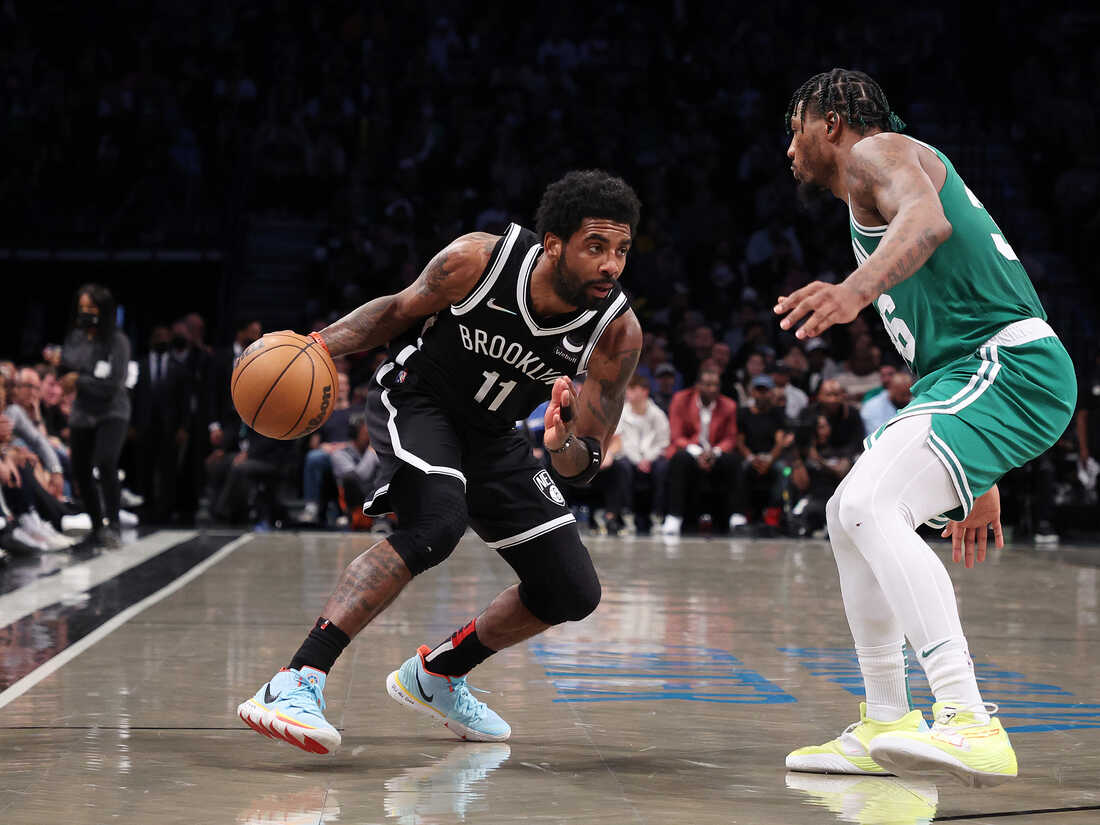 There is no doubt that Kyrie has one of the best handles in the league, but ever since he abandoned Lebron James in search of a leadership role, he's shown that he's not really fit to be a leader. 
Analyst Tim Bontemps isn't even sure uncle Drew deserves to be a Hall of Famer at this point in his career.. 
Even though the man can post ridiculous numbers, he does not seem to make the teams he's on any better and he seems to attract a whole lot of unnecessary drama. With all of Kyrie's issues, he takes the top spot on our list.