Kyrie Irving is one of the best ball handlers in the league alongside with players, if not the best. He may not only be the best dribblers in the leage today, but he's arguably (or not) the best in NBA history.
Like Steph Curry, John Wall, Rajon Rondo, Deron Williams and others. There was a time in the league when you could enter the NBA solely because of your ballhandling skills, but it seems now like you need something more than that. Kyrie Irving is a complete player with impeccable shooting technique and vision of the game that rarely who possesses.
Irving has played his whole career in Cleveland and has won the World Cup gold medal over the past summer before teaming up with LeBron James and Kevin Love for the 2014/2015 NBA season. Things are not looking good in Akron and the Cavs are experiencing a very slow start with lots of criticism from their All-Star veteran LeBron.
A great deal of this is targeted towards Kyrie's selfish game on the offensive end and the fact that he had a 30+ game with zero assists early in the season. Nevertheless we can't put aside the fact that he's still one of the best dribblers in the league and that's why we've made compilation of some of his best in-game moves.
15. Pablo Prigioni is just too old for this …
14. Kyrie sent Jason Kidd to retirement.
13. Up and down on Damien Lillard.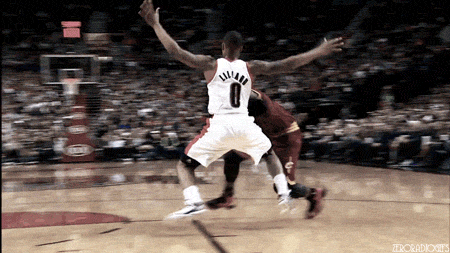 12. The full package on Brandon Knight.
11. Hitting it on the All-Star big time.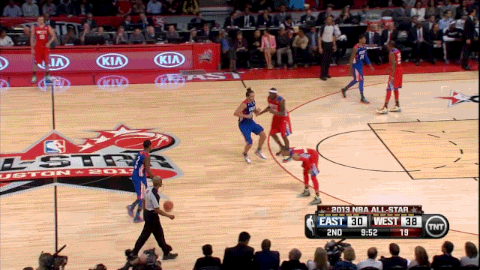 10. Against two GOAT candidates.
9. Westbrook is an animal on the defensive end? Really?
8. The end of Brandon Knight's Detroit days.
7. Monta Ellis was never a defensive mastermind, but still…
6. Kyrie just loves embarrassing the Knicks. Ask Iman Schumpert.
5. Smoother than Jazz.
4. Just as Jodie Meeks was getting ready for the 2015 USA Team, this happened.
3. Young bloods should have know till now that you don't mess with Uncle Drew.
2. The moment when Steve Nash hurt his back for the first time.
1. Klay Thompson is the best two-way guard in the league. Not according to Irving.
Irving does moves with the ball that are amazing. Combined with his balance and speed, the Cav's PG just doesn't have unbelievable dribbling skills, but shoots well from the outside and finishes at the rim at a high clip. His ability to convert at the rim is special because Kyrie doesn't have out-of-this-world hops like a Dwyane Wade or Russell Westbrook.
Does Kyrie Irving have the best handles in the NBA?