This past week, several NBA franchises unveiled their newest City Edition uniforms. Designed alongside Nike, the league's uniform sponsor, the league has really hit on something exciting and fresh that is quickly becoming core to the NBA season.
The new alternate jerseys seem to take more risks this year as evidenced by the exciting remixes that took inspiration from street art and graffiti, all-in tributes to the city's nicknames, and contemporary twists on vintage styles with some new colorways that weren't previously associated with the franchise. All said, approximately a dozen teams released their 'City' alternate jerseys over the last 5-7 days, take a look.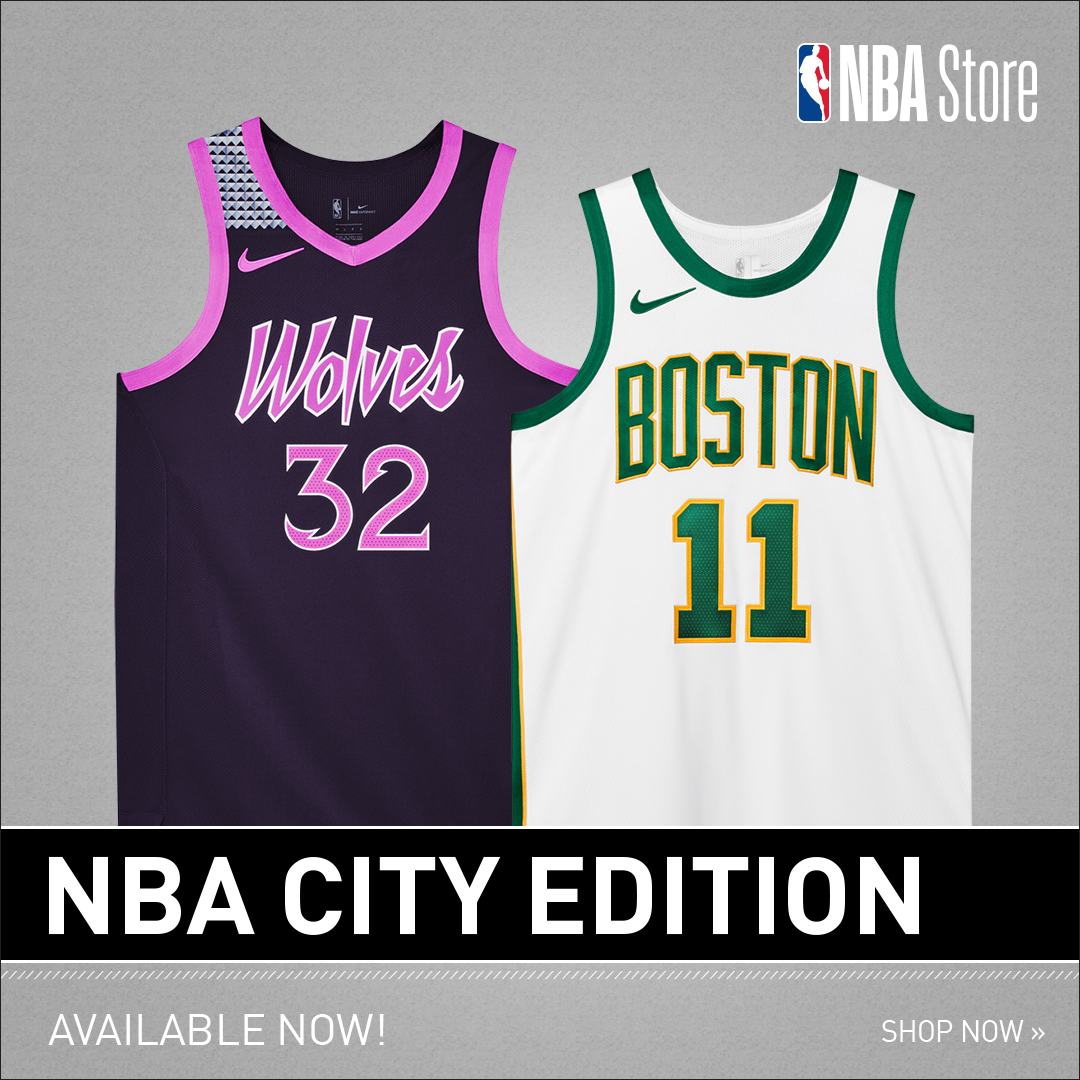 Atlanta Hawks Peach Tree City Edition Uniforms in Black feat. Trae Young (read more)
Boston Celtics City Edition Green & Gold Leprechaun Jersey feat. Kemba Walker
Read more about the new Boston Celtics alternate uniforms on CBS Local.
Brooklyn Nets Graffiti "BKLYN" City Edition Jersey (read more here)
Chicago Bulls Light Blue, Bulls Logo City Edition Jersey (feat. Zach Lavine)
Cleveland Cavs #Cavs50 City Editions for 2019-20
Cleveland Cavaliers went with a new colorway in celebration of their 50th anniversary as a franchise.
Dallas Mavericks Graffiti City Edition Jersey (feat. Kristaps Porzingis)
Denver Nuggets City Jersey Black Updated Denver Skyline Throwback (Feat. Jamal Murray)
Officially called the "Rise of the Rainbow", read more about these new Nuggets jerseys here.
Golden State Warriors "San Francisco" City Edition Jerseys (read more)
Houston Rockets City Edition H-TOWN Nike Jerseys (feat. James Harden)
Indiana Pacers City Edition Jersey Racing Stripes feat. Victor Oladipo
Read more about the Pacers' new uniforms at NBA.com.
Los Angeles Clippers "Old English" Graffiti City Uniforms (read more)
Milwaukee Bucks Cream City Uniforms by Nike and NBA
Minnesota Timberwolves MSP Minneapolis Tribute City Jersey for 2020 (feat. Jarrett Culver)
Oklahoma City Thunder City Edition 2020 Jerseys
These uniforms were inspired by the 1995 Oklahoma City bombings, read more about how these jerseys came to be at The Oklahoman.
Orlando Magic Black & Orange City Edition Uniformy from Nike (feat. Markelle Fultz)
Philadelphia Sixers Cursive, White Colorway City Jersey (feat. Josh Richardson)
Sacramento Kings "SACTOWN" Alternate City Jerseys in Red Colorblock (feat. Marvin Bagley III)
Washington Wizards Bradley Beal in 2020 City DC Jersey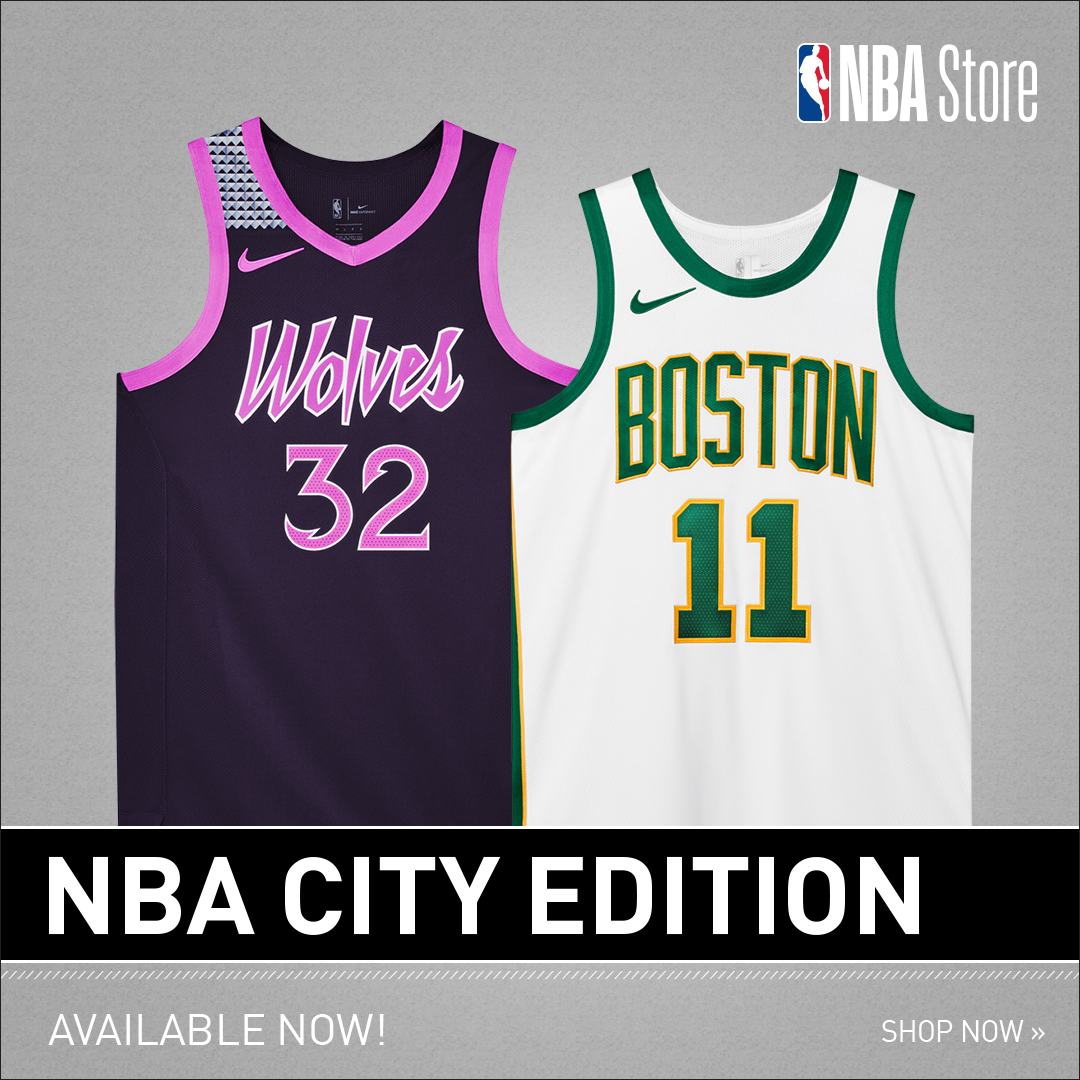 Every Team Has a City Jersey, Everyone Else Has an Opinion
For the third straight year, Nike has brought the heat again with a brand new collection of their "City Edition" uniforms. Every NBA franchise will don these jerseys, specifically styled for its city, during several games in the 2019-20 season. Following last year's crop of bold designs, the 2019-20 jerseys have started to leak over the last several weeks with several being officially unveiled the last couple of days. With 30 teams in the league, the opinions on these the new jerseys run the gamut; from the universally-liked (Denver Nuggets) to the divisive designs (Dallas Mavericks).
In any case, ten years from now we'll no doubt love all of them as throwbacks.